Just returned from Kentucky today. My grandfather has a German
Shepard
puppy to keep him occupied.
It was in the 20s-30s the entire time. No sun. Mostly gray and cloudy with some occasional rain. Felt like a Tim Burton film.
He personally showed me where my grandmother was. There's a glass casing in the living room with her urn and it is surrounded by some of her favorite things.
Saw Bob, Sandra, Glen, Betty, and Mitch while I was there. Played pool. Played several other games. Ha, Bob, my father, and myself sang an entire Counting Crows CD together while we were playing games. Almost sad that we all knew the lyrics to everything.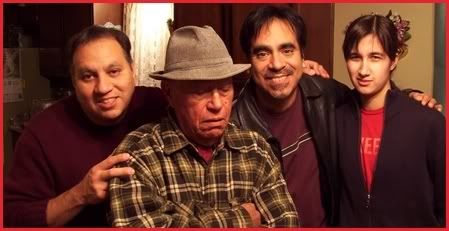 Heh
, I always thought he had a striking resemblance to Pablo Picasso.